About Us
The beginnings of Saint Crispin's go back to approximately 1985 when we began to produce our first hand made bespoke shoes alongside our activities as shoe designers for various, international shoe manufacturers.
In the year 1992 the brand name "Saint Crispin's" was registered in Austria, the company founded, and the first bespoke shoes were sold in Germany and Italy to a few gentlemen.
In 2003 Phillip Car joined the company as partner and took over managerial functions.
Coming from the worlds of consultancy and IT he was since ever fascinated by craftsmanship and men's shoes.
The combination of modern business ship tools together with high end craftsmanship to be able to make some of the finest shoes in the world seems to have worked out.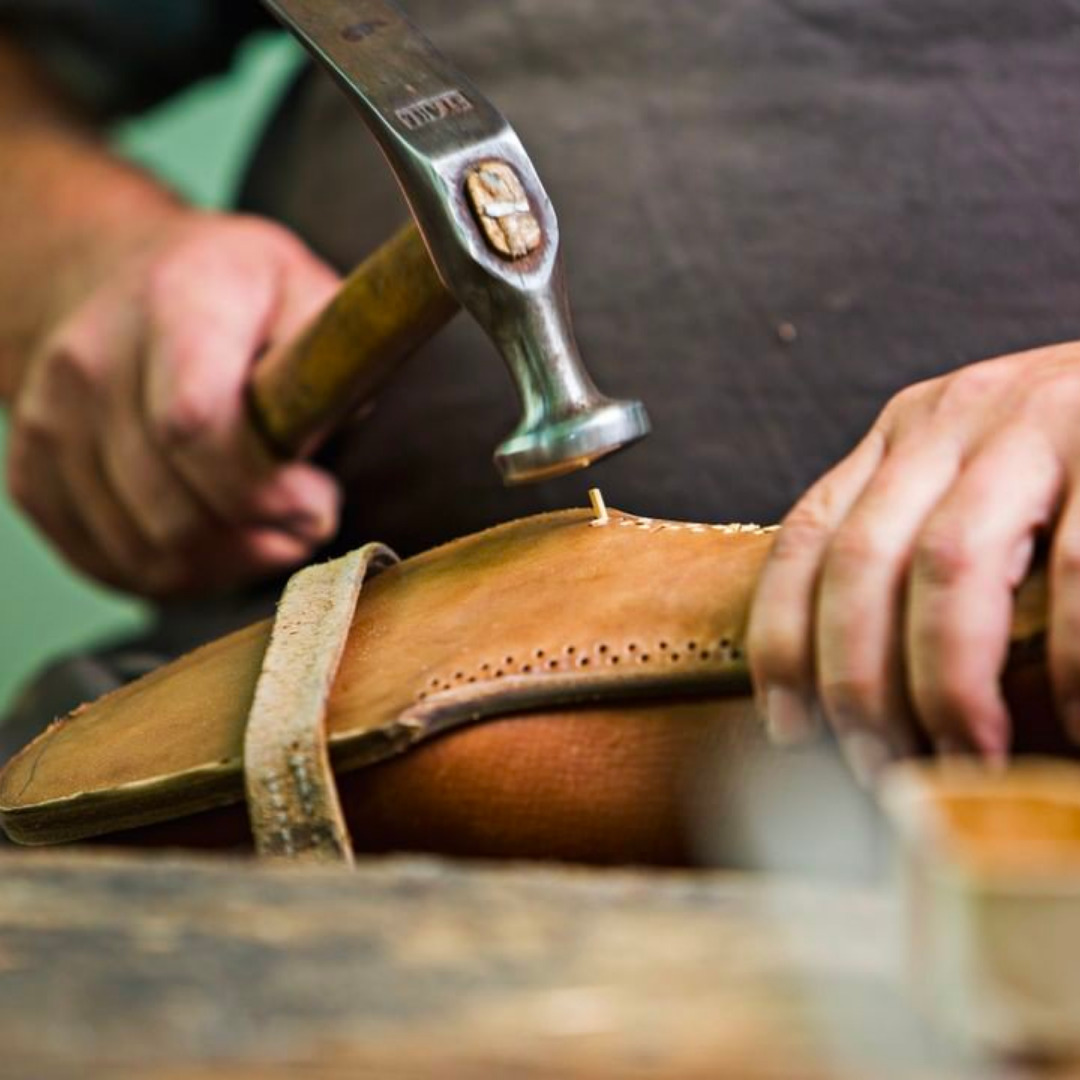 Soon after that the first prêt-à-porter shoe series were produced next to the bespoke shoes.
Starting with one last, the first PRET collection and three customers in Germany we were slightly being noticed by customers all over the world.
The worldwide crisis in 2008 made intense restructuring necessary but in the end it was the chance to streamline our setup and renew our processes which make our products more unique combined with better delivery times for our customers.
Our Philosophy
Till today Saint Crispin's remains a families business trying to make some of the world's finest handmade shoes for gentlemen without any foreign investor constraints or influences.
In our workshop in Brasov, Romania, there are twentyeight people employed and they all have been trained within the company.
With an output of approximately 1.500 pairs per year Saint Crispin's is one the smallest shoe manufacture but highly appreciated amongst shoe and fashion aficionados all over the world for our craftsmanship and design.
Saint Crispin's does not follow the Viennese shoemaker tradition exclusively but propagates a style which is understood in Anglo-Saxon regions as well as the Mediterranean, German-speaking areas.
Next to the Saint Crispin's workshop in Brasov, we welcome our guests in our office and showroom in the heart of Vienna, Austria, where new designs and models are being developed and presented.